I suppose before we get too into this, I should probably say something about my sudden blog design change. Surprise! I know this is the third time I've re-done it this year, but I can be s indecisive. And while I enjoyed the colours in my last one, I really wanted something in mostly black and white. What do you guys think?
Tea of the Week: Regular Black Tea. Nothing fancy this week.
Tumblr Finds
This is incredibly beautiful.
This pug is the cutest. I love pugs..
Love this. The silliest question indeed!
Window Shopping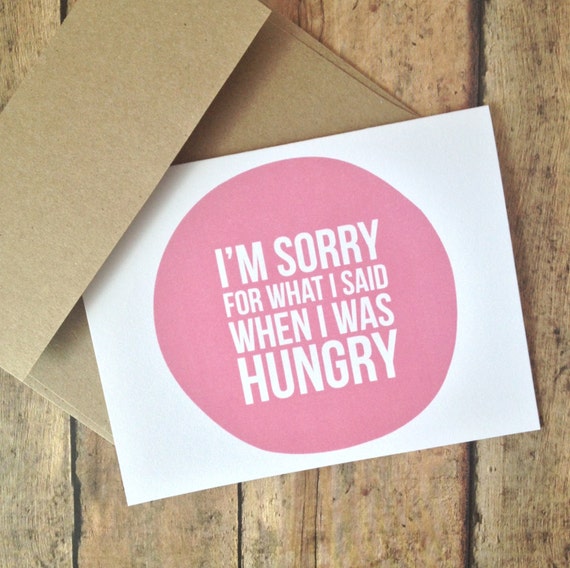 Need this card to hand out to people I snap at while hungry, haha.
1. Did you see my post about the new Potter-Verse film series? SO EXCITING.
2. Don't Ask What I'm Writing -no really, don't. I share what I want to share, when I want to share it. I don't much like being asked, especially by non-writers.
Don't bend; don't water it down; don't try to make it logical; don't edit your own soul according to the fashion. Rather, follow your most intense obsessions mercilessly. —Franz Kafka
Manda Rave