I almost forgot about this post today! Whoops! I have been busy working for my grandfather and doing house stuff, as well as losing myself in a books for hours at a time.
Tea of the Week: Spicy Peppermint. We got a box of this on a whim awhile back and it's really good. A nice twist on just plain peppermint tea.
Tumblr Finds
This video is beautiful and heartbreaking.
Window Shopping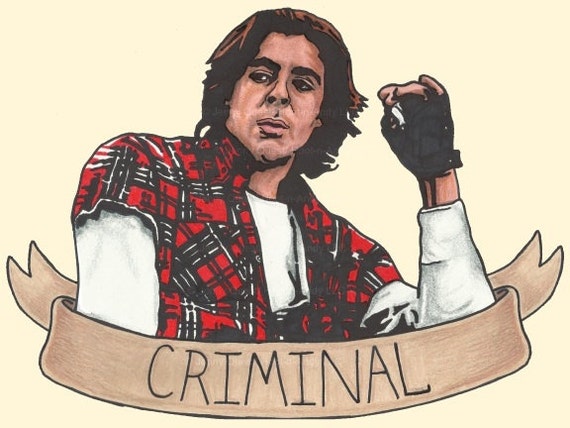 I also really want this print of John Bender from The Breakfast Club.
Reading List
1.
This post
by Rain was fiercely inspiring and touching to read. Her words always have a way of speaking to my inner most soul.
3. This thought catalog piece on
things college doesn't teach
you is pretty accurate. I'm so lucky my mom let's me do laundry at her house, haha.
Quote
At one magical instant in your early childhood, the page of a book—that string of confused, alien ciphers—shivered into meaning. Words spoke to you, gave up their secrets; at that moment, whole universes opened. You became, irrevocably, a reader.
Manda Rave