Ideally I would like to be able to take awesome photos of the awesome clothes I wear and share them all with you. That's what the cool kids do, haha. But all I have is a crappy webcam for pictures on my netbook and it really doesn't work well for something like that. I'm also not wearing anything extraordinary today, just some plaid pants and BVB shirt. So instead of doing that I am just going to share with you what I've been practically drooling over lately.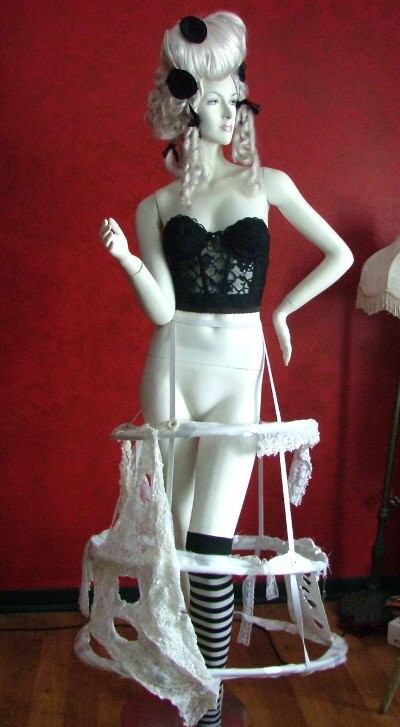 This is a really awesome deconstructed hoop skirt from
this
lovely shop on Etsy! With thoughts of the Emilie Autumn concert in February, my mind has been stuck on cool pieces like this. Unfortunately I am far too broke to afford this nice piece.
Other things that have been in my head:
Lovely crushed velvet leggings and Jeffrey Campbell's Lita's <3 Both items I have been seriously crushing on. The leggings I think I could probably make on my own, but the Lita's are only in my dream world right now. There is no way I could afford them, but they are oh-so lovely!
Lady Unlaced