Sometime last week I got an email from
Baylee
about this pretty cool blogger scavenger hunt that she was going to be co-hosting. I thought it was a great idea and an excellent way for bloggers to link up and share their finds. It provides a great opportunity to find new people and read new things, which I absolutely love.
So instead of a Tumblr Tuesday this week I want to share with you my links for the Blogger Scavenger Hunt.
WILD
I'll start off with my "wild card" and make mention of Madeline's blog,
Jean Griege
. It's an awesome fashion blog run by one of the founders of the online store,
Tunnel Vision
. She has a great 90s inspired style that I love and she always has something interesting or important to say.
GOOFY PICTURE
My favourite blogger for goofy pictures is, without a doubt, Kaylah from
The Dainty Squid
. How awesome is she?
(she's the one with the blue hair)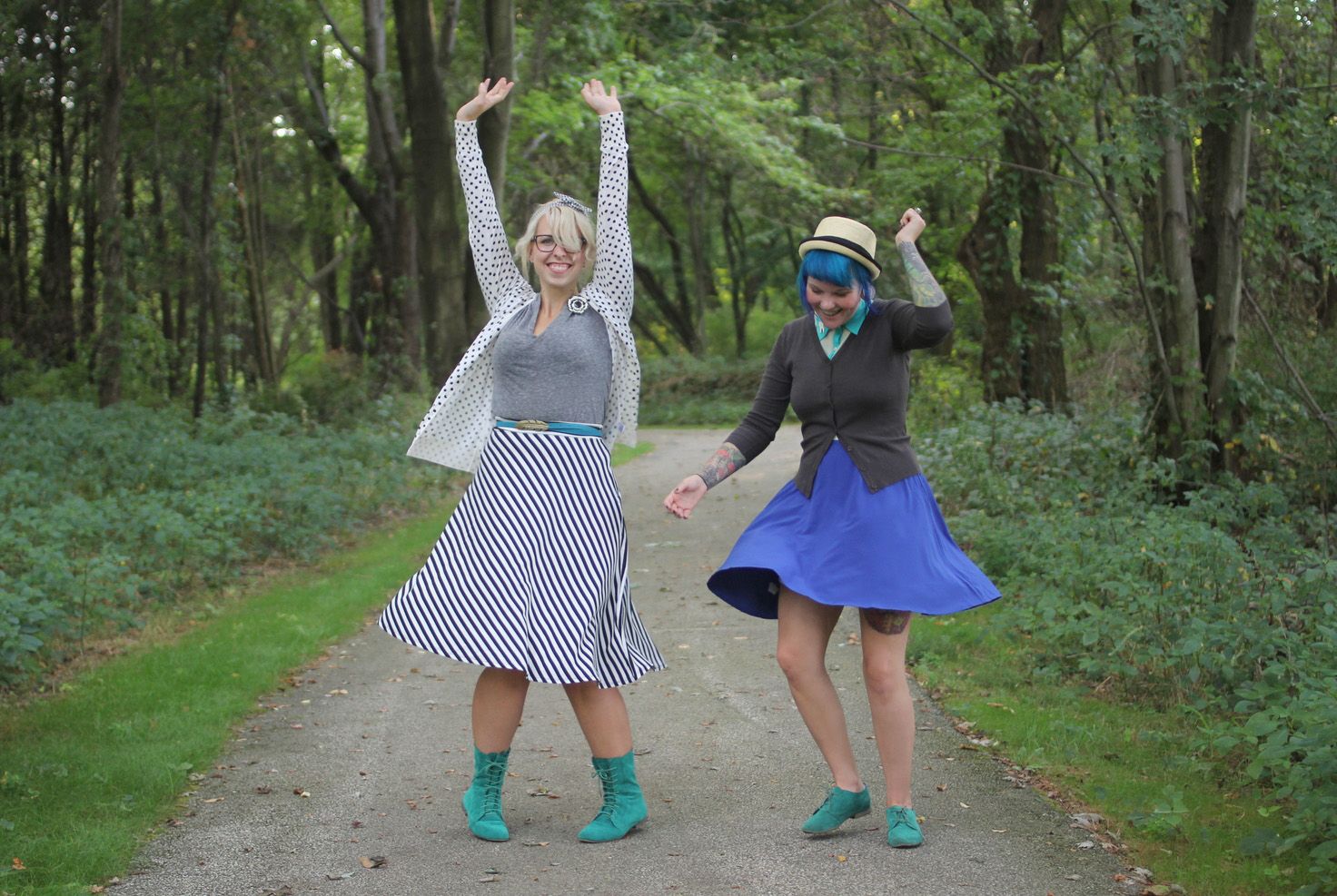 The girl in the stripes you ask? That
Elycia
! She's pretty rad as well.
RECIPE
My favourite blog for recipes is definitely
A Beautiful Mess
. Elsie and Emma posts so delicious looking stuff and although I haven't had a chance to make much of it I at least get thinking about it. The one I have tried though, and turned out amazing, was their
Red Wine Fudgsicles
.
Soooo good and so easy to make! It's getting a bit cold for them now, but this will definitely be a summer staple for years to come.
CRAFT/FASHION
Craft or fashion? I think not! Why pick when I could highlight both? For an awesome craft I'm going to have to link
A Beautiful Mess
again. These chicas have some cool DIY projects, my favourite being this simple and cute tutorial on
making your own tea bags
for loose leaf tea.
Aaand for fashion I want to link Lua of
Le Happy
. She's a Peruvian fashion blogger going to school in New York with killer style. I follow a lot of fashion blogs but hers is one that I always keep up with. I mean look at her: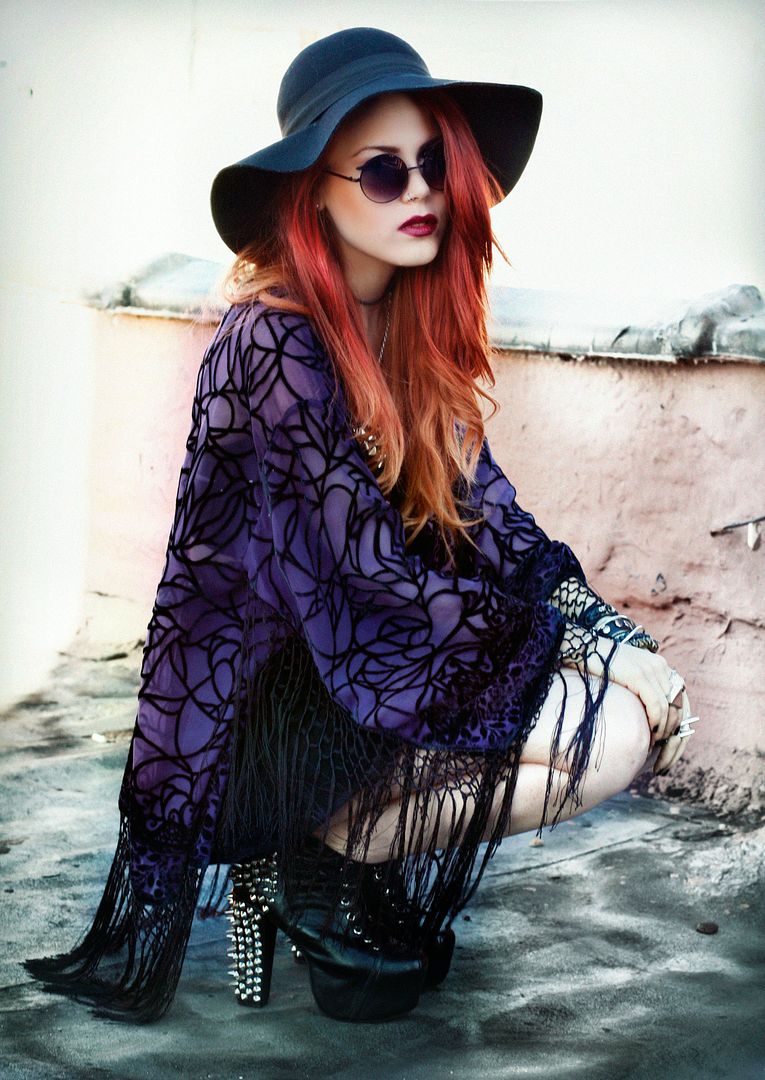 She's beautiful! And her outfit is beyond lovely.
BFF BLOGGER
Picking someone for this spot is kind of difficult as I have not connected with many bloggers (something I really need to fix, I know! message me or something! haha) but I thought of these two girls who I think get this spot.
The first is
Baylee
, co-host of this scavenger hunt and a great woman in general. I always read her blog and I appreciate all the feedback she gives me on mine. She's into magick, too, how cool is that?
The second is Fox Marie of
H I P P O R A C L E
. She doesn't update her blog too much anymore, but when she does it's almost guaranteed to have edited self-portraits. The girl has got talent! I own some of her jewelry as well. I can honestly say she is the biggest sweetheart who also loves animals, art, and Buffy the Vampire Slayer. Perfect? I think so.
RELATABLE POST
I've got another post by Kate Henley for this one.
Have Your Cake & Eat It Too
. I believe in working out, definitely, but I also believe in dessert.
GREAT SMILE PICTURE
This one was a no brainer, Gracie from
Bubble My Licorice
!
FUNNY POST
This post
by Katelyn Demidow on her blog Gypsy Moth Soul definitely made me giggle. Mature? Probably not. Amusing? Of course!
DAILY READ
One of my favourite daily reads is Laura's blog,
Roots and Feathers
. She is a beautifully soulful person and I love seeing what she has to say and share. Although I don't know her personally, I think she's a lovely woman with a lot of talent (she runs multiple etsy shops!) and a good heart.
Want to participate? Just copy the graphic into a post and share your favourites. Make sure to visit
this post
to link up with other bloggers participating in the scavenger hunt!
Lady Unlaced